September 2014
| Sun | Mon | Tue | Wed | Thu | Fri | Sat |
| --- | --- | --- | --- | --- | --- | --- |
| | 1 | 2 | 3 | 4 | 5 | 6 |
| 7 | 8 | 9 | 10 | 11 | 12 | 13 |
| 14 | 15 | 16 | 17 | 18 | 19 | 20 |
| 21 | 22 | 23 | 24 | 25 | 26 | 27 |
| 28 | 29 | 30 | | | | |
Calendar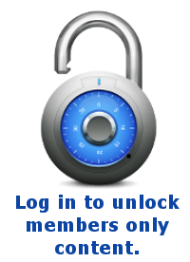 Minecraft Pro
9.0
Overview
| | | | |
| --- | --- | --- | --- |
| Price | App Type | Rating | Platform |
| $0.99 | Reference | 9.0 | iPod Touch 4G |
Description
Minecraft Pro is made by Imba Entertainment and it is basically the Minecraft wiki page information put into an app with even more features. The app features categories like, "Blueprints" for building large or complicated structures that are commonly known, such as the combat arena from the Dragon Ball Z series. It also has a category for world seeds, special challenges you can do such as the currently famous "Skyblock" challenge. Of course it has an "Archives" category which contains all the information from previous updates which are all the crafting recipes, all the tutorials, multiple guides, stories written by players, and a section for add ons like mods and texture packs. The app also has a read me if you're having any problems. You can search for specific information if you'd rather not sift through all the information laid out neatly in front of you. There are links to the official sites for Minecraft, like the Wiki page, the official forums, and the Minecraft website itself, as well as a list of various Minecraft forums and communites like Reddit and Minecraft Workbench, along with links to two different websites to download skins from.
I love this app for quick access to Minecraft information of any kind at any time. The only reason I give this app an 9.0 right now, is because the developers are usually late to the game on updating the app to the latest version. They recently posted in the app description that now that there's a code freeze on Minecraft, they will be updating as soon as possible to the latest information. I'm expecting an update on everything in the game so far after 1.9 comes out. If they stay true to this, I would give this a 10.0. There are really no other problems I have with it. It's all the Minecraft information you could ever need, plus some extra, very helpful information. I recommend this to anyone who plays Minecraft, so check it out today in the app store!
Updates (11/06/11)
This app was recently updated to allow the screen to turn sideways if you turn your device sideways, and it also has the latest content for the latest version of Minecraft out, as well as extra things added to existing categories. If you're curious about what it has to offer, its still just $0.99 in the app store.
Screenshots
Note: This image is from an older version.
Last edited by 162ndMarines on Sun Nov 06, 2011 11:32 am; edited 1 time in total

________________
Rebooted Gamers Admin|Prayer Request Officer|Veteran
Hunter ID: FMRN8D
PM me if you need personal prayer.

162ndMarines

Elite Poster





Posts

: 983


Join date

: 2010-10-04


Age

: 21


Location

: South Carolina



This app is pretty cool. It's kind of annoying to look up anything you don't know about Minecraft online. It's very nice to have a pocket addition of all the Minecraft knowledge!
This app was recently updated. I'm mentioning the updated features under "Updates" in the original review and adding the date I posted the updates.

________________
Rebooted Gamers Admin|Prayer Request Officer|Veteran
Hunter ID: FMRN8D
PM me if you need personal prayer.

162ndMarines

Elite Poster





Posts

: 983


Join date

: 2010-10-04


Age

: 21


Location

: South Carolina




Similar topics
---
Permissions in this forum:
You
cannot
reply to topics in this forum